Main content starts here, tab to start navigating
Jim Power: Mosaic Man

Back in the 80's,when I was a young kid,my friends and I would hop the F train and sneak into the east village . I say 'sneak' because the area was a bit dangerous back then and if my parents knew I was running around down there they'd have locked me in my room for a year. We were there for a kind of treasure hunt. The jewels we were looking for were works scattered about by guys like Jim, Keith Herring, and Chico. To be able to meet and work with Jim on the TSB sign was a dream.
Edie Art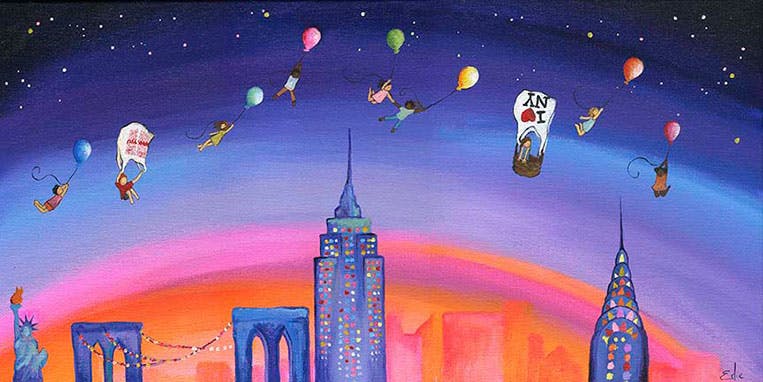 Edie and I designed all of the signs used at TSB. Her artwork is on display throughout the store. I met Edie years ago in the Union Square Market long before TSB existed. When I designed TSB my goal was to have it feel like one of Edie's paintings.
Vh Mckenzie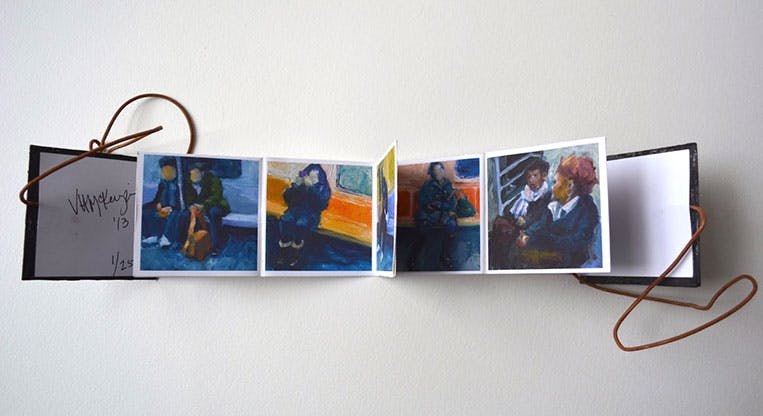 TSB features work by local artists in our shop. The artists keep 100% of their sales. We're just happy to have the works on our walls. Victoria was one of the first E.V. artists to beautify our space. Three of her metro card works have become permanent fixtures at TSB.
Chico Art

Chico did the murals in TSB's back yard cafe area. Like Jim, getting to meet and work with Chico was just mind-blowingly cool. He's an E.V. legend.
Bella Tile
All the tiles, including the tiles used by Jim Power for his TSB mosaic signs, came from Bella tile which can be found right down the block from TSB at 178 First Avenue.
Scooter LaForge

All of TSB's window art was done by local artist Scooter Laforge. The first time I met Scooter, he was having a bite at TSB while working on some sketches. His work was amazing. When I asked him if he'd be interested in doing the window art for TSB, I thought I was giving a local artist a break. I was pretty embarrassed later on when I learned that this was like asking Prince if he'd like to play a few tunes to get some exposure! Scooter was extremely generous with his time and went above and beyond anything we could have asked of him. When I asked him why he simply replied, 'I just live in the neighborhood and I really like the place.